Coronavirus Hampers Summer Travel In Japan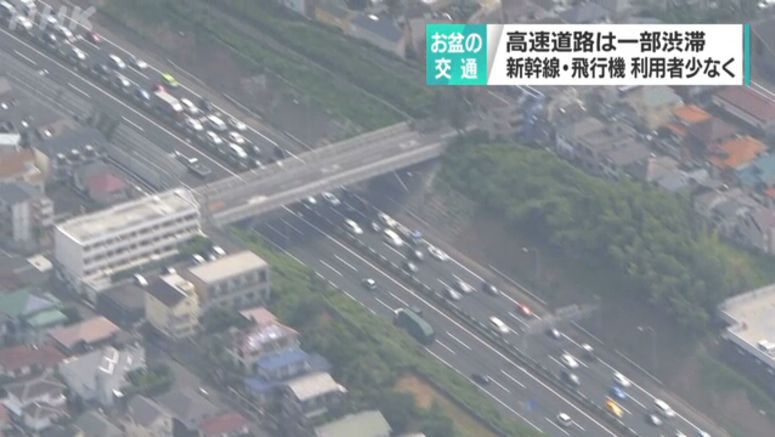 The number of people using public transport in Japan is much lower than normal for the time of year due to a surge in coronavirus infections. The Bon holiday period normally sees many visiting their hometown.
The Japan Road Traffic Information Center reported that vehicles were backed up for more than 10 kilometers on three major expressways in the Tokyo area before noon on Monday.
In contrast, Japan Railway companies say only 30 percent of non-reserved bullet train seats were occupied before 10 a.m. on the same day.
Figures from 11 major airlines show that domestic flight bookings for the holiday period are down by some 60 percent.
Monday is a national holiday dubbed Mountain Day.
The mountainous region of Chichibu in Saitama Prefecture, north of Tokyo, is home to a number of peaks of around 2,000 meters. The area is a popular trekking destination at this time of year.
One member of a rescue team says he hopes that trekkers will take precautions to protect against the coronavirus. He also advises frequent rests and drinking lots of liquids to prevent heatstroke.