Coronavirus Infected Baby In Intensive Care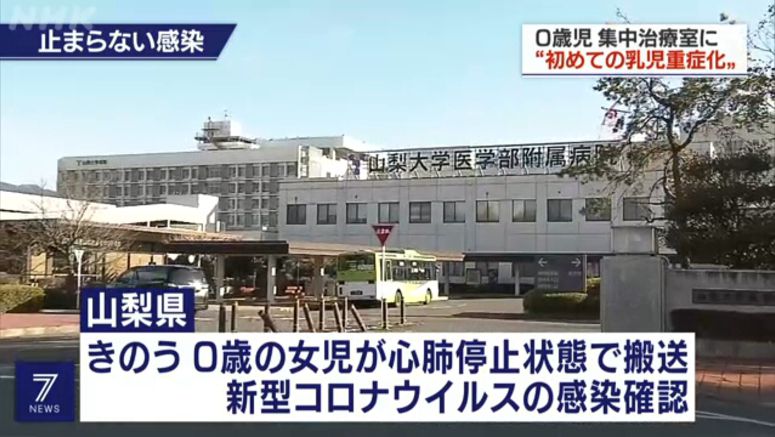 Officials in Yamanashi Prefecture, near Tokyo, say a baby girl less than a year old has tested positive for the new coronavirus.
The baby, who was admitted to the University of Yamanashi Hospital on Tuesday, is currently in intensive care with symptoms of severe pneumonia.
China and other countries have reported coronavirus-infected children developing serious symptoms, though it is not as common as in elderly people.
A Chinese research group reported six cases of children aged one to seven years old, who developed symptoms of pneumonia after being infected by the new coronavirus in Wuhan in January.
One child was put in intensive care, but all have since recovered and left hospital.
Morishima Tsuneo of Aichi Medical University says it has been said that children suffer only mild symptoms, but there have recently been reports from overseas of children, particularly younger than three years old, in serious condition.
He urges nurseries, kindergartens and other facilities that care for small children to take rigorous preventive measures.