Covid - 19 Antibody Survey Starts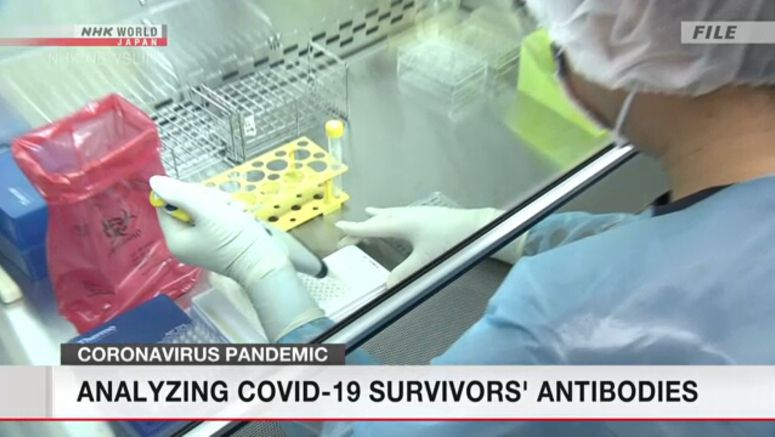 Japanese researchers have begun a large-scale survey to check blood samples from coronavirus survivors to see how long antibodies remain in the human body.
Antibodies are proteins created in the body after a virus infection. One type, called neutralizing antibodies, are said to suppress virus activity and prevent infection.
A team of researchers from Yokohama City University and others began the survey on Wednesday.
The government-funded survey targets people aged 20 or older who were infected with the coronavirus in April and May.
Researchers plan to take blood samples from the same people after six months and one year from infection, and compare the amounts of antibodies.
By checking the antibodies' durability, the team hopes to analyze the risks of survivors' reinfection and help develop vaccines.
The team says 500 survivors have already registered with this first-ever mass antibody survey in Japan.
It plans to compile an interim report on its findings as early as next month.
Yokohama City University Professor Goto Atsushi says much about the novel coronavirus remains a mystery, and that no other survey on such a scale has been reported anywhere in the world. He says the team hopes to contribute to uncovering the mechanism of the disease and developing vaccines.