Covid - 19 Costs Japan Over 60,000 Jobs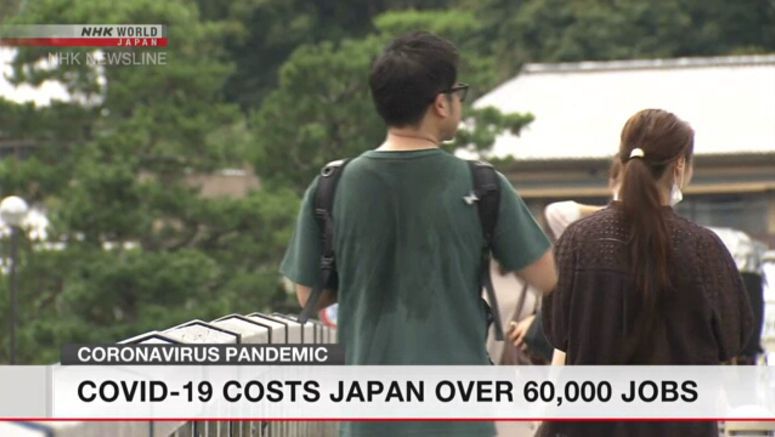 Japanese officials say more than 60,000 people have lost or are about to lose their jobs - as COVID-19 takes a wrecking ball to a number of industries.
The labor ministry says this number only reflects people who have reported unemployment to regional offices. So the full picture could be even worse.
The restaurant industry is one of the hardest-hit areas, losing nearly 10 thousand jobs.
The owner of an izakaya pub saw sales plummet by 90 percent, before finally deciding to close up shop.
He said, "I don't want to say that I've been defeated, but maybe it's true. I have nowhere to vent my frustrations."
One of the shop's customers refuse to see it as merely one more sad statistic. He said, "It's been a part of my life, and I used to stop by whenever I was in the mood. It's sad to think that it won't be here anymore."
The closures come even as new cases continue to decline.
In an effort to save businesses teetering on the brink, the central government will expand a national travel subsidy program to include the capital --- starting this Thursday.
While Tokyo continues to have the highest virus counts, daily cases are down.
Officials on Tuesday confirmed 212 new infections - less than half what they logged during the mid-summer peak.
Nationally, Japan has confirmed fewer than 1,000 new cases each day --- for longer than a month.
In total, more than 83,000 people have been infected. Over 1,500 people have died.