Covid - 19 Daily Tally Hits Record High In Japan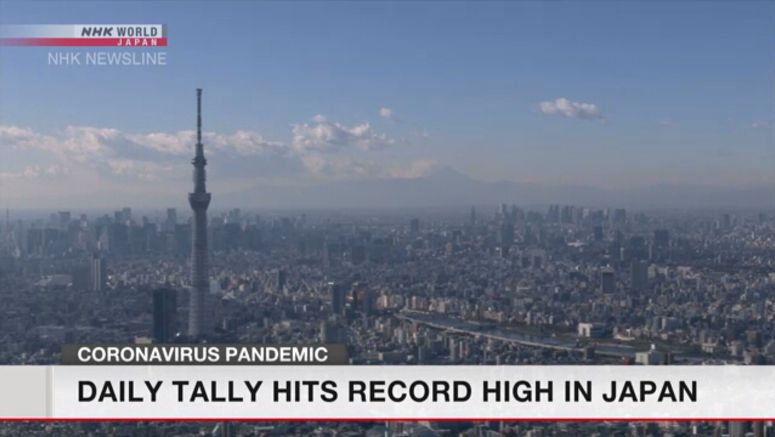 Japanese authorities reported more than 3,200 cases on Thursday... the most ever. More than 191,000 people have now tested positive in the country. Over 2,800 people have died.
A record 822 cases were reported in Tokyo on Thursday.
66 are in serious condition.
In light of that growing number, the Tokyo government raised its alert for the healthcare system to the highest level --- for the first time.
Inokuchi Masataka of Tokyo Medical Association said, "It has become difficult to balance caring for coronavirus patients with regular medical work. We have exhausted all reserved resources. We must curb the number of new cases at any cost."
Officials asked hospitals in Tokyo to increase the number of beds for seriously ill coronavirus patients from 200 to 250. The Tokyo Governor called on residents to be more careful ahead of the holiday season.
Koike Yuriko said, "The virus won't heed the calendar. So I'm issuing a special alert for the year-end and New Year holidays in order to halt the spread of infection during that period."
Koike called for annual street lighting display events to be cancelled or have shorter hours.
Experts are concerned the virus may be spreading from metropolitan areas to major cities throughout Japan.
Hiroshima prefecture saw 138 new cases on Thursday.
About half of the infection clusters that occurred in the prefecture over the past few weeks were at bars and restaurants. Officials asked some of those businesses to close early from Thursday through early January.