Covid - 19 Hospitalizations Surge In Japan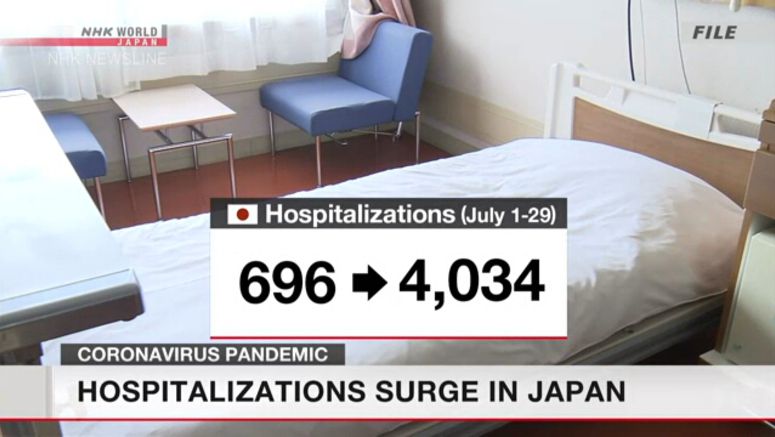 More than 1,200 new cases of coronavirus infections were reported across Japan on Tuesday. In the past month, the number of people being treated in hospitals has surged more than five times.
Tokyo has the most infections. A total of 309 were reported on Tuesday--- the 8th straight day the capital's tally topped the 200 mark.
Health ministry officials say more than 4,000 people were hospitalized with the virus nationwide as of last Wednesday.
The figure was just under 700 on July 1st.
By prefecture, the number of in-patients in Tokyo increased more than four times. Others fared much worse. The number jumped 20 times in Osaka, and 65 times in Aichi.
Health Minister Kato Katsunobu said Japan currently has enough hospital beds to cope. But he also said the situation needs to be closely monitored with some hospitals increasingly under strain.
Researchers in the country are working on a way to predict if a person's condition will become serious by testing a protein found in urine.
The protein itself can be detected with conventional test kits.