Covid - 19 Puts Okinawa Medical System Under Strain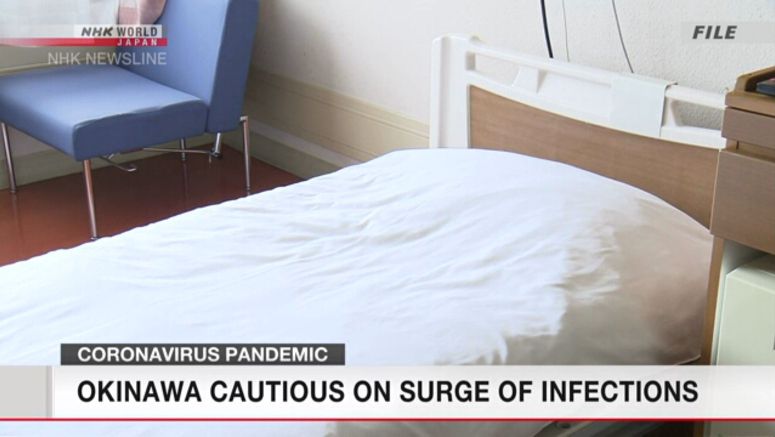 An NHK survey shows the Japanese prefecture of Okinawa has the nation's highest number of confirmed coronavirus cases per 100,000 people in the preceding seven days. Officials of the southern island prefecture warn the local medical system remains under strain.
The survey put the figure for Okinawa at about 18 as of Saturday, followed by Tokyo at 16, Fukuoka and Osaka prefectures at 14, and Aichi Prefecture at 13.
Okinawa officials have had people with mild or no coronavirus symptoms admitted to hospitals or hotels.
But the officials will advise such people to stay at home. They also plan to secure another hotel on Tuesday, where roughly 100 guestrooms will be available to accommodate virus carriers.
Okinawa Governor Tamaki Denny reported 64 new infections in the prefecture on Sunday, bringing the cumulative tally to 517.
The governor said Okinawa must prevent its medical system from collapsing. He urged residents to do all they can, such as refraining from going out, to help stop the further spread of the virus.