Credit Card Services Down At Jr Rail Operators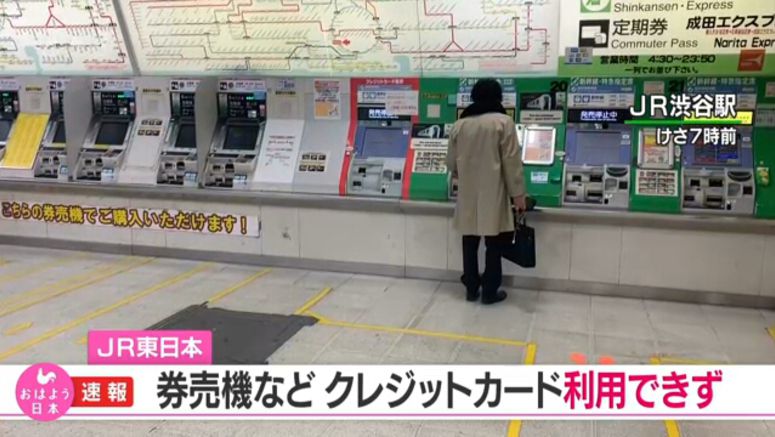 Many of Japan's major rail operators are reporting problems with taking credit cards. All JR companies across the country are currently not accepting the payment method due to the issue.
The problem reportedly started at around 4 a.m. Monday morning, local time.
Customers are now unable to buy tickets with credit, either in-person or online. They're also prevented from getting refunds or updating their tickets if they used the form of payment.
Officials at JR companies say they're trying to find the cause of the problem, but they're not sure when the service will be back online.
People are still able to use cash and IC cards.