Crowdfunding Helps Rain, Flood Victims In Kyushu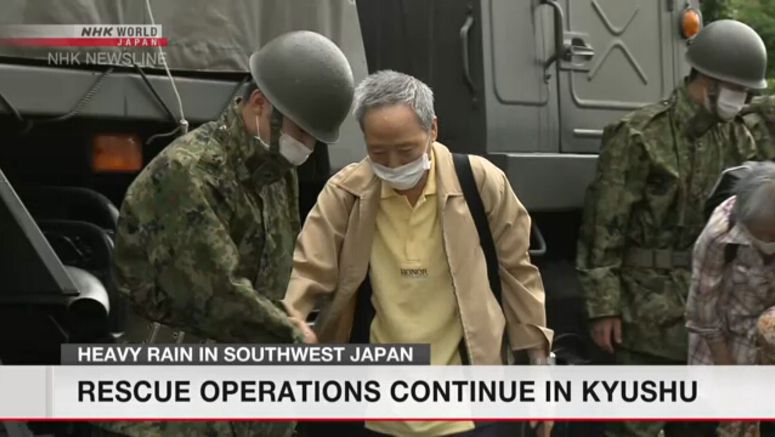 Several Japanese IT-firms are collecting donations through crowdfunding to help people affected by torrential rain and floods in southwestern Japan.
Readyfor has set up a site where people can make donations starting from 3,000 yen, or about 28 dollars.
Donors can choose from among five recipient organizations, including a rescue-dog operator, the manager of an evacuation shelter and a service provider.
Readyfor says it will accept donations until August 5. Its website will report on how the money is used.
A company official says many donors have reported that coronavirus concerns have prevented them from offering to serve as volunteers.
Another IT-firm, Makuake, is soliciting contributions of 1,000 yen, or about 9 dollars and up, through its website until July 30.
The firm plans to deliver the money to affected local governments, nonprofit organizations and other groups in Kyushu.