Cruise Ship Operations Resume At Yokohama Port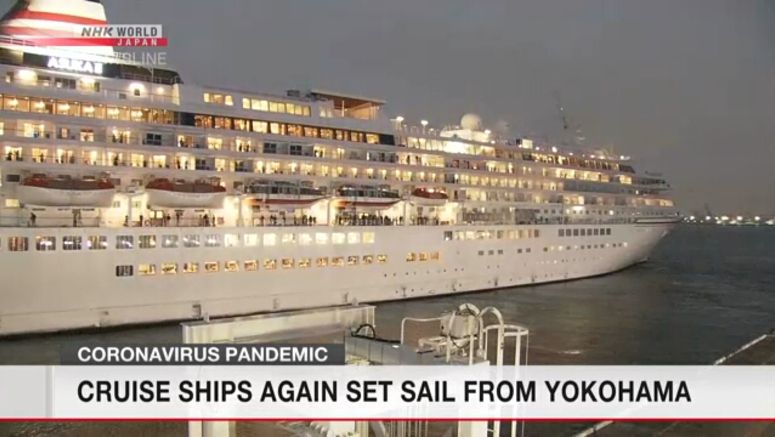 Cruise ship operations have resumed at Yokohama Port, near Tokyo, after an eight-month suspension due to the coronavirus outbreak.
Japan's largest cruise ship, Asuka II, left the port on Monday with about 330 passengers on a four-day round trip to Shimizu Port in Shizuoka Prefecture.
Port officials in Yokohama halted cruise operations in February in response to mass coronavirus infections onboard the Diamond Princess.
The operator of Asuka II says it conducted drills on how to respond to onboard infections.
It also says it has cut the number of passengers to less than half of full capacity and all passengers have undergone a virus test.
A woman passenger traveling with her mother says they want to follow hygiene procedures so they can have a memorable and enjoyable trip.
The head of the Yokohama port authority, Nakano Hiroya, says officials have worked with ship operators to prevent infections onboard cruise ships.
Calling cruise ships a symbol of the port, Nakano also said it will promote the resumption of operations as "a symbol of society's recovery" from the outbreak.
Another cruise ship is scheduled to leave Yokohama on Saturday.