Cutting - Edge Technology Assists Artwork Viewing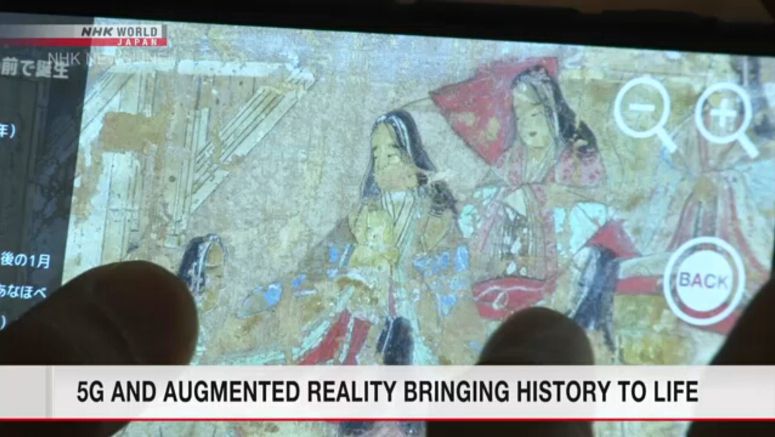 A museum in Tokyo is offering visitors the opportunity to better appreciate a centuries-old work of art with the help of cutting-edge technologies such as 5G smartphones.
The Tokyo National Museum says new devices will allow visitors to see expanded details and animated characters while viewing a high-resolution reproduction of the Illustrated Biography of Prince Shotoku, a national treasure.
The work was originally painted on sliding paper doors about 1,000 years ago.
It depicts 58 episodes related to the prince, who served as regent from the late sixth to early seventh century.
The museum only displays the original painting once a year to prevent degradation.
Starting on Tuesday, visitors pointing a 5G smartphone at parts of the painting they want to have a close look at will see explanations and details on the screen.
Visitors wearing augmented reality glasses will see animation that explains what a scene is about.
The museum's chief curator of painting and sculpture, Okimatsu Kenjiro, says he hopes cutting-edge technologies will encourage more people to become familiar with Japan's cultural properties.
The special exhibit ends on October 25. Reservations are required.
The museum's website also offers related content that can be enjoyed with smartphones or tablets.