Data Gathering Satellite Launched On H2a Rocket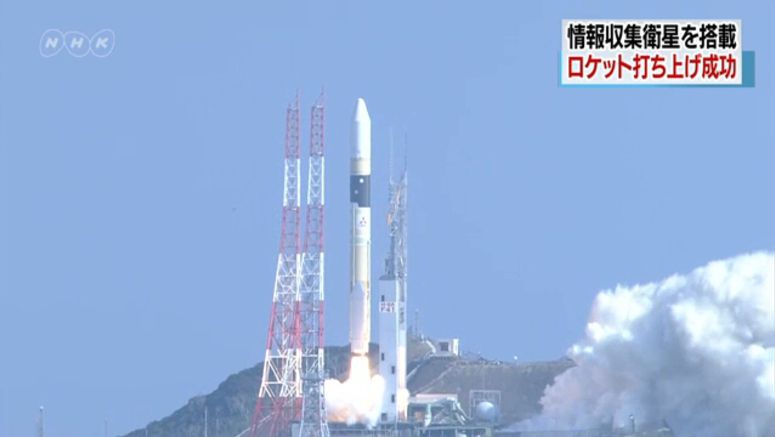 Japan has put another intelligence-gathering satellite into orbit.
An H2A rocket carrying the satellite was launched from Tanegashima Space Center in Kagoshima, southern Japan at 10:34 Sunday morning.
The rocket jettisoned an auxiliary rocket and one of the engines as it climbed and successfully released the optical technology satellite into orbit around the earth about 20 minutes later.
The government's intelligence-gathering satellites take photos of the Earth from hundreds of kilometers above.
Photos are primarily used for monitoring missile launch sites in North Korea and for damage assessment on the ground in the aftermath of natural disasters.
The Cabinet Satellite Intelligence Center says it has deployed seven intelligence-gathering satellites. Two of them are optical technology satellites and take pictures on the ground during the day. The other five are radar satellites, which can use radar to take pictures even at night or in poor weather conditions. The government plans to increase the number to 10.
It has so far spent over 12.7 billion dollars to operate the satellites and an additional 318 million dollars to develop this satellite.
The launch was originally scheduled for January 27 but was delayed due to bad weather and failure of ground equipment.