Data Show Weekend Outings On The Rise In Japan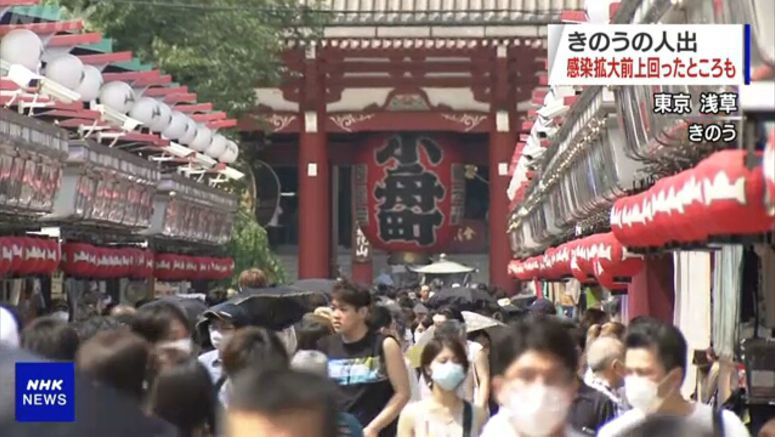 More people in Japan are visiting city centers after the government lifted restrictions on travel between prefectures on Friday.
Mobile phone location data show that, as of 3 p.m. on Saturday, the number of people around Shinjuku Station in Tokyo was 9.9 points higher than a week before.
The number of people increased by 12.3 points in downtown Shibuya, 9 points around Omiya Station in Saitama, 12.6 points around Yokohama Station in Kanagawa, and by 11.9 points around Chiba Station in Chiba Prefecture.
Other major cities across Japan also saw an increase -- 6 points around Sapporo Station, 6.5 points around Nagoya Station, 9.9 points around Osaka's Umeda Station, and 8.4 points in downtown Fukuoka.
The data suggest the number of people in most areas was about 20 to 30 percent lower than before the infection began to spread.
But in Yokohama, Chiba and Sapporo, there were 3 to 8 percent more people on Saturday, compared to the levels before the epidemic started.
Terminal 1 and Terminal 2 of Haneda Airport in Tokyo saw an increase of 6 to 8 points from a week earlier.