Death Penalty Demanded For Mass Murder Of Disabled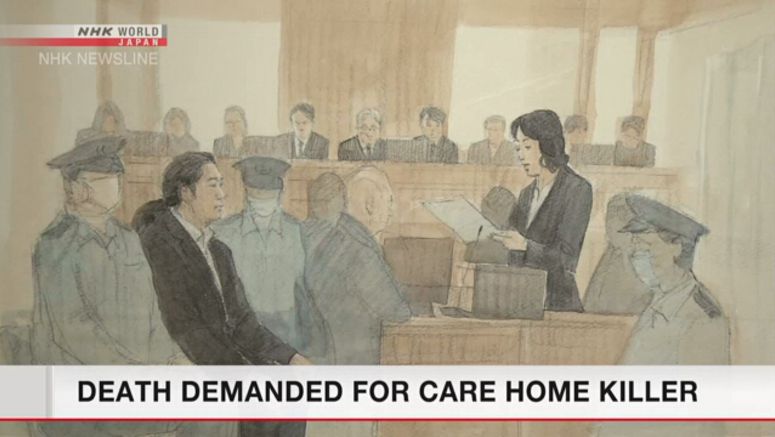 Japanese prosecutors have demanded the death sentence for a 30-year-old man charged with killing 19 people with intellectual disabilities at a care home in Sagamihara City, near Tokyo.
The prosecutors told the Yokohama District Court on Monday that Satoshi Uematsu, a former worker at the Tsukui Yamayuri-en home, was fit to be held criminally responsible at the time of the attack.
He is also charged with injuring 26 others in the stabbing rampage at the facility in July 2016.
The prosecutors said a psychiatrist's opinion that the defendant's use of marijuana had little or no effect on the attacks is highly reliable.
They said Uematsu's belief that it is better to kill disabled people who are incapable of communicating runs counter to social values and there is no room for leniency.
The prosecutors also said Uematsu killed defenseless victims one after another in the incomparably cruel attacks.
Uematsu, wearing a black suit, listened calmly to the prosecutors.
The mother of a 19-year-old victim had earlier told the court that she was very happy she had her daughter. She criticized Uematsu for saying people with disabilities create unhappiness.
She also said that whatever the court decides, she will never forgive him.
The defense lawyers are to present their final argument on Wednesday.
They insist that Uematsu cannot be held responsible for the killings because of a mental disorder caused by his use of marijuana. But the defendant himself has said he is capable of being held responsible.
The ruling is scheduled for March 16.