Decade Since Japan Airlines' Bankruptcy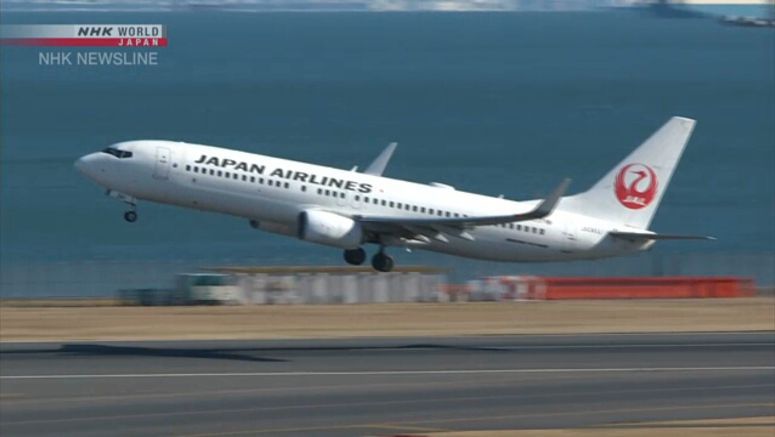 Sunday marks ten years since Japan Airlines went bankrupt. The carrier has succeeded in rebuilding its business but now faces new challenges, including the expansion of flight routes and global warming.
The company failed on January 19, 2010. The government bailed out JAL to the tune of about 3 billion dollars. JAL laid off 16,000 workers as part of its restructuring plan. That was one-third of its workforce.
In the past decade, Asia has seen a big increase in demand for air travel. But the rebuilt Japan Airlines still has less than the pre-bankruptcy number of flights, both domestically and internationally.
President Yuji Akasaka expressed an intention to focus on operating a greater number of international flights. But he said the expansion will be moderate and in accordance with economic growth.
He added that he wants to forge connections between international and domestic flights to attract more visitors from abroad.
Akasaka referred to the issue of global warming linked to emissions of carbon dioxide from planes. He said it will be a long time before airliners can fly on alternative energy sources. He said JAL would like to consider using bio-fuel, among other plans.