Defective Cabling Led To Automated Train Accident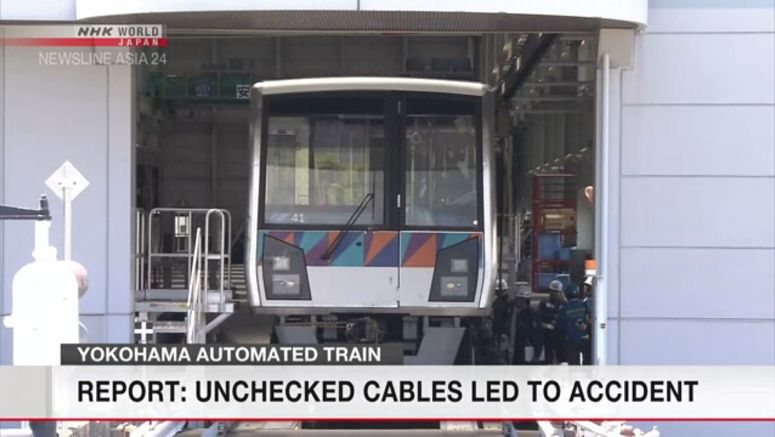 Japanese transportation officials say that a defective installation of a cable led to an accident involving a driverless train that went in the wrong direction.
The Japan Transport Safety Board on Thursday released intermediate findings from its investigation into last year's incident on the Yokohama Seaside Line in Yokohama, near Tokyo. Seventeen passengers were injured and the operator later found a broken circuit linked to the directional control system.
The board says a communication cable was installed by workers at the train assembly plant in a way that allowed it to come into contact with nearby metal material. It says that caused abrasion on the cable's insulation.
The board also says inspection of the cable was not conducted at the time of the installation nor during regular checks after the train went into operation by the relevant departments.
The board now plans to look into a possible design flaws.