Defense Ministry To Send Sdf Nurses To Osaka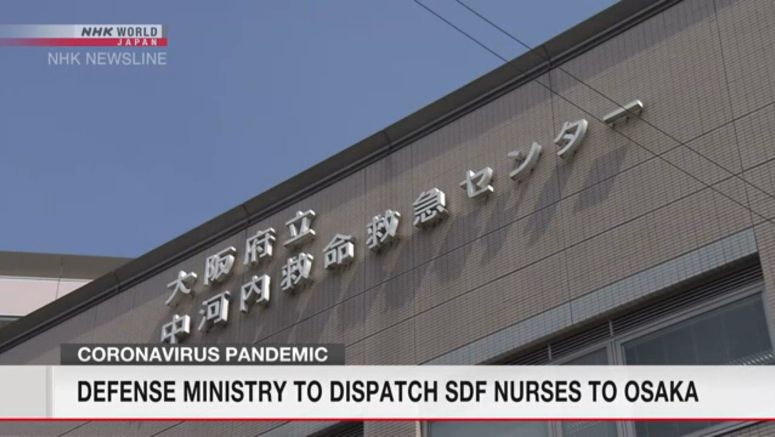 NHK has learned that Japan's Defense Ministry plans to dispatch Self-Defense Force medical personnel to Osaka Prefecture, where the healthcare system is under strain from a surge in coronavirus cases.
The ministry will likely send a total of about seven personnel consisting of nurses and other staff.
They are expected to be assigned to an existing medical emergency center as well as a facility exclusively for patients with severe COVID-19 symptoms that will open on Tuesday.
A team to be sent to the latter facility will likely include a highly-skilled nurse belonging to the National Defense Medical College who can provide support in intensive care units.
The dispatch will likely continue for roughly two weeks.
The ministry is expected to decide on the dispatch on Friday after receiving an official request from Osaka Prefecture.
Osaka Governor Yoshimura Hirofumi has expressed his intention to issue the request because the new facility is unlikely to be able to secure a sufficient number of nurses.
Self-Defense Force members have been giving medical support in Asahikawa City in the northern prefecture of Hokkaido since Wednesday. The city's medical system is also under strain following cluster infections at medical institutions and elsewhere.