Department Store In Gunma Resumes Business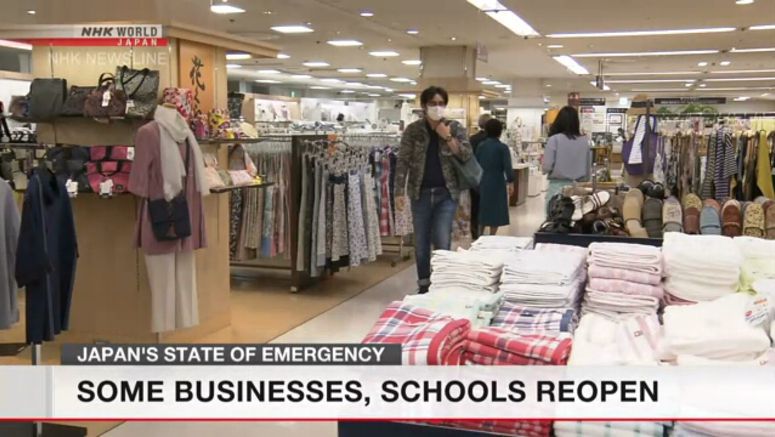 A major department store in Gunma Prefecture, north of Tokyo, resumed most operations on Monday.
Apart from its food section, Takasaki Takashimaya in Takasaki City had been closed since April 18, one day after the central government expanded the state of emergency for the coronavirus outbreak to the entire country.
The department store resumed business on the grounds that Gunma is not among the 13 prefectures under special alert. Store management says they can prevent the spread of the virus by taking thorough safety measures.
The cosmetics department is one of the few sections that will remain closed.
As shoppers entered the building at the opening at 10 am, they were asked to disinfect their hands and keep a safe distance from others.
Masked staff communicated with customers through plastic sheets placed between them.
A woman in her 50s said that after buying what she had come for, she was heading straight home.
The head of the department store, Takeshita Makoto, said stringent safety measures have been put in place to keep customers safe while shopping.