Device To Prevent Deer - Vehicle Collisions Tested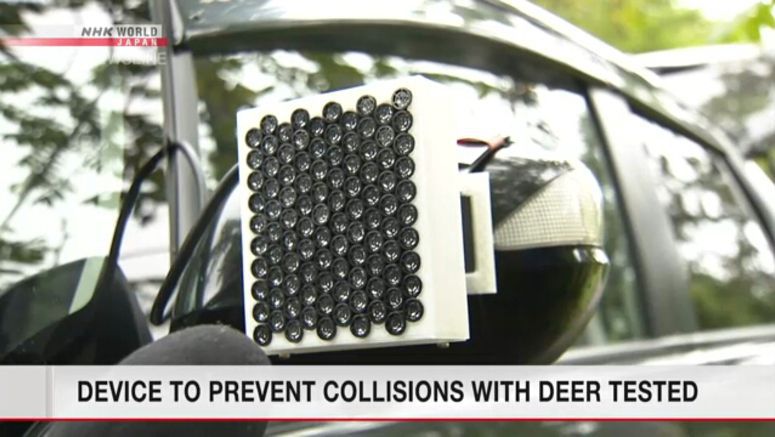 Researchers are developing a sound-based warning device to prevent deer from being hit by vehicles on the northern Japanese main island of Hokkaido.
Police say there were 3,188 traffic accidents involving deer in Hokkaido last year. One person died and five were injured in these accidents.
Professor Matsuzaki Hiroki's lab at Hokkaido University of Science tested the device at a ranch on the outskirts of Obihiro City.
In the experiment, a vehicle equipped with a small speaker attached to the side mirror drove around emitting sounds to repel deer.
Seven types of sounds were tested including electronic tones, bear growls, and high-pitched cries that deer make when alarmed.
The researchers set up microphones on the roadside to measure the sounds' quality and timing.
Matsuzaki says he hopes to identify sounds that are easily heard by deer but are not noisy for humans. Through the experiments, the professor's team aims to develop a practical device.