Discounted Travel Plans For Tokyo Go On Sale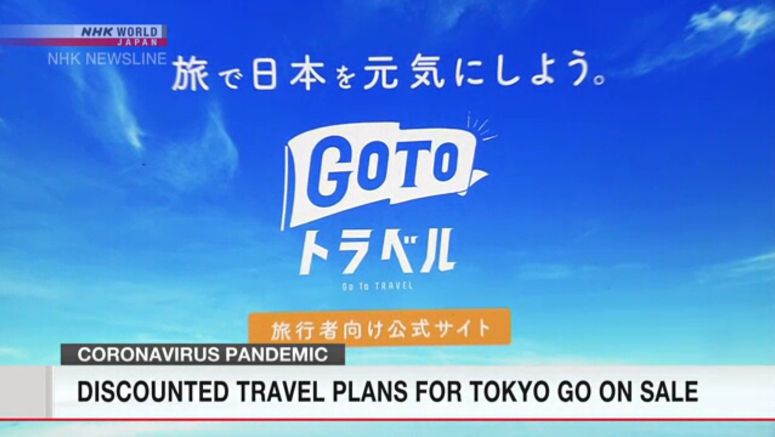 Tourism businesses in Japan are starting to sell travel packages to and from Tokyo under the government's "Go To Travel" campaign to stimulate domestic tourism.
Major travel agencies such as JTB and HIS will launch sales of such packages at noon on Friday.
The "Go To Travel" initiative offers discounts on travel costs and distributes coupons for use at tourist spots and souvenir shops.
The campaign began in July, but did not apply to travel to and from Tokyo, or to Tokyo residents, due to a rise in coronavirus cases in the capital.
The government plans to start including Tokyo and its people in the campaign from October.
However, the government may consider delaying the inclusion of Tokyo, while waiving travel cancelation fees, if the coronavirus alert level in the capital is raised. The alert was at the second highest level of four on Thursday.