Disinfectant Robots Tested At Tokyo Train Station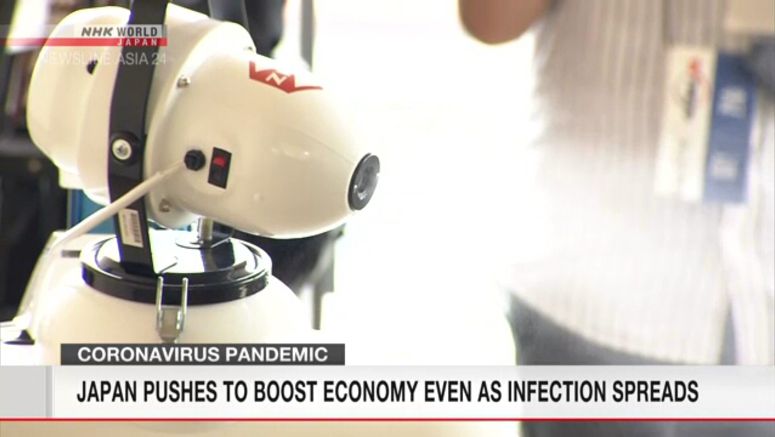 A railway operator is testing disinfectant robots at a station in Tokyo to help prevent the spread of the coronavirus.
Media personnel were invited to view the test on Monday at Takanawa Gateway Station on the Yamanote Line, which is operated by East Japan Railway Company, or JR East. The station opened in March.
Three types of robots sprayed disinfectant on handrails and other objects touched by people. They used multiple sensors to navigate their way through the station.
Some of the robots also have cleaning and security functions that are based on artificial intelligence.
JR East is also testing autonomous delivery with the aim of reducing human contact. A robot used an elevator to deliver iced coffee to a meeting room.
Various tests involving state-of-the-art technology are being conducted at Takanawa Gateway Station under the concept of a "station of the future."
JR East hopes to put the robots into practical use by fiscal 2024.
The head of the firm's technology innovation headquarters, Sato Isao, says disinfection and contactless delivery are becoming extremely important, and that he hopes the robots which are being tested at Takanawa Gateway will be used at other stations as well.