Docomo May Compensate Victims Of E - Money Fraud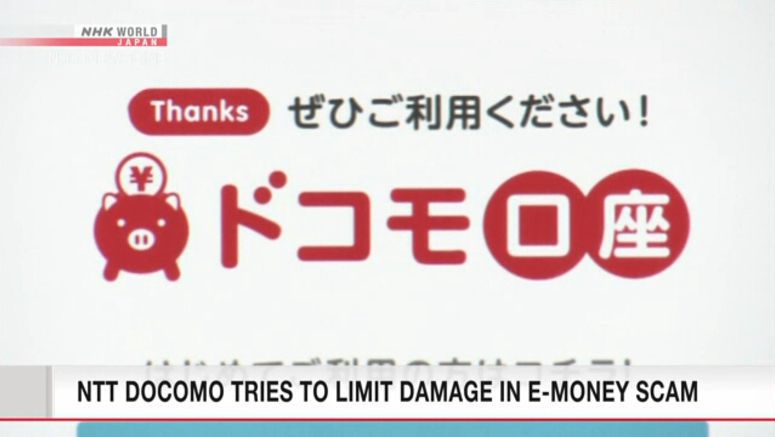 NHK has learned that 34 users of the e-money service of mobile carrier NTT Docomo have had a total of 10 million yen, or over 94 thousand dollars, illicitly withdrawn from their bank accounts as of Wednesday.
NTT Docomo says it will enter discussions on compensating the victims with the banks in question.
Users of the carrier's e-money service can make purchases and send money from a bank account they register. Money from 10 banks had been unlawfully withdrawn.
Sources say one of the victims had over 5,600 dollars withdrawn from the registered account.
Also, starting Thursday, the carrier suspended new registrations for the service.
NTT Docomo officials believe the perpetrators illegally obtained bank account numbers and other information from victims to register for the service and used the data to transfer cash to the mobile accounts.
They say they will strengthen security measures by requiring mobile account holders to send their photos and other forms of identification before resuming the service.