Doctor Hopes To Make Hiv Drug Usable Soon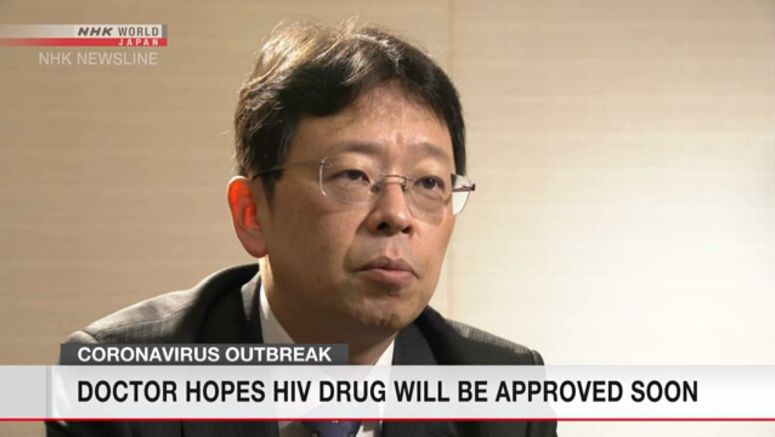 A Japanese doctor at a national research institute says he hopes that an HIV drug that is being tested to treat people infected with the new coronavirus will be approved for clinical use as soon as possible.
Norio Ohmagari, the director of the Disease Control and Prevention Center in Tokyo, says the anti-AIDS drug is being used on a trial basis at medical institutions in many countries. He points out that the drug was used overseas to treat SARS and MERS patients in the past.
Ohmagari says his institute administered the drug to patients of the new coronavirus with their consent. Some of them have since recovered, but because the number of such patients was limited, he says it's unclear whether the medicine was effective.
The doctor points out that a clinical trial is necessary to confirm the effectiveness and safety of the drug, but that it will not take long as the medication has already been approved to treat patients.
He says he will call on the government to complete the procedures over the use of the drug as quickly as possible.