Doctor: Symptoms Mild, But Caution Needed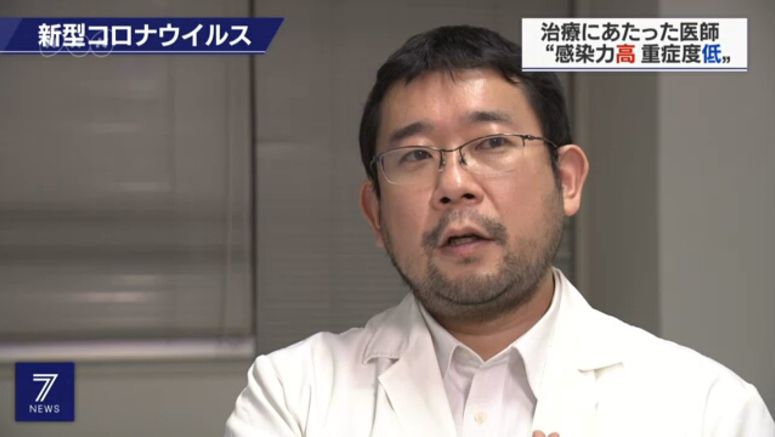 A doctor who treated people infected with the new coronavirus says symptoms are relatively mild but measures should be taken to protect vulnerable people.
Satoshi Kutsuna of Japan's National Center for Global Health and Medicine spoke to NHK about his experience treating five patients.
Kutsuna said common symptoms include a runny nose, sore throat, coughing, a fever of over 37 degrees Celsius and fatigue that lasts for about a week.
He also said although the symptoms are relatively mild, they tend to continue longer than those of influenza or other viral infections.
He added that some of his patients developed pneumonia, but they are recovering.
Kutsuna said the symptoms are milder than those of pneumonia caused by bacteria or influenza, and the likelihood that infected people could become seriously ill is low although the virus is relatively contagious.
As for concerns that infected people with no symptoms could spread the virus, the doctor said it is usually transmitted through coughing and sneezing, so the risk is low if carriers are showing no symptoms.
He added it seems difficult to stop the spread of the infection in Japan and warned that people with chronic diseases, elderly people and pregnant women could fall seriously ill.
He stressed the need to wash one's hands and take other preventive measures so vulnerable people won't contract the virus.