Doctor Talks Treatment Of Coronavirus Patients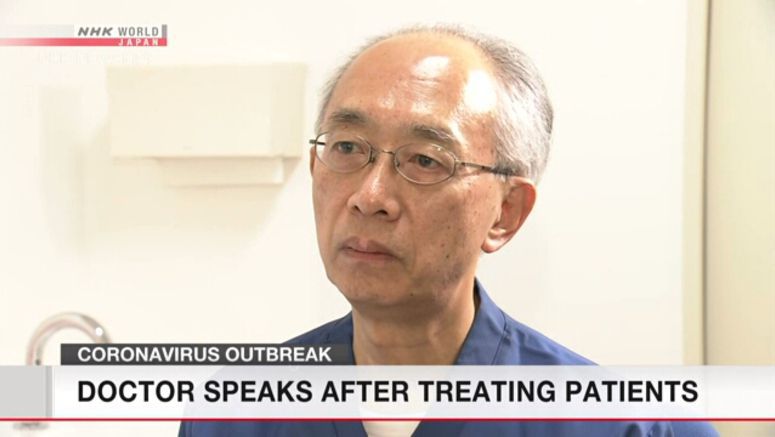 A Japanese doctor who treated two patients infected with the new coronavirus says as there is no cure for the disease he provided them with proper nourishment and rest, and then waited for their recovery.
Tsunehiro Shimizu, Director of the infectious diseases department at Kyoto City Hospital, treated a female student in her 20s who had returned from the Chinese city of Wuhan, her hometown, and a Chinese man in his 20s who attended to tourists at a shop in Kyoto, western Japan.
In an exclusive interview, Shimizu spoke to NHK after the two patients were discharged from the hospital following their recovery.
The doctor said both patients had complained of fever and fatigue before developing a persistent cough.
He said the symptoms lasted from five days to one week, and that he would have suspected a cold if the symptoms had disappeared after just a few days.
He wore a cap, eye shield and mask during the examination of the patients. He said he was especially careful when removing protective clothing to prevent the virus from contaminating his hands.