Doctors To Study Lingering Effects Of Coronavirus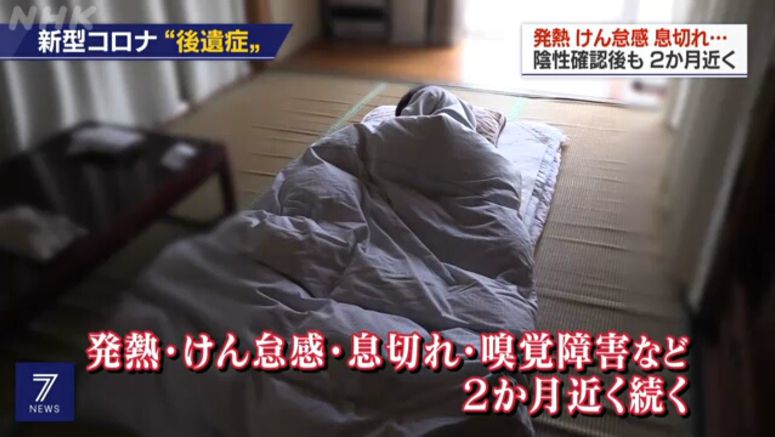 A medical society in Japan is to research lingering symptoms that some people suffer after recovering from COVID-19 and testing negative.
Members of the Japanese Respiratory Society plan to begin collecting data on infected people from medical institutions across Japan as early as next month.
They say they will focus their research on damage to lung functions, along with other problems.
The research was planned as many people complain of persistent fever, sense of fatigue and shortness of breath for months after being released from hospital.
Some face difficulty going about their daily lives due to declines in their lung functions and physical ability.
Such prolonged symptoms have also been reported abroad.
People suffering what appear to be aftereffects of the virus are seeking understanding and support, including financial assistance.
As COVID-19 is a designated infectious disease in Japan, all related medical costs are covered by public funds while patients are hospitalized. But they must pay part of the costs after testing negative and leaving hospital.
The chairman of the society's board of directors, Yokoyama Akihito, says there are many reports abroad of people suffering lasting lung problems despite testing negative, and that Japan has seen similar cases.
Yokoyama says details of such aftereffects are not known, so the society hopes to use studies of collected data to improve the country's coronavirus response.