Dragon Pillars' Restoration Starts At Shuri Castle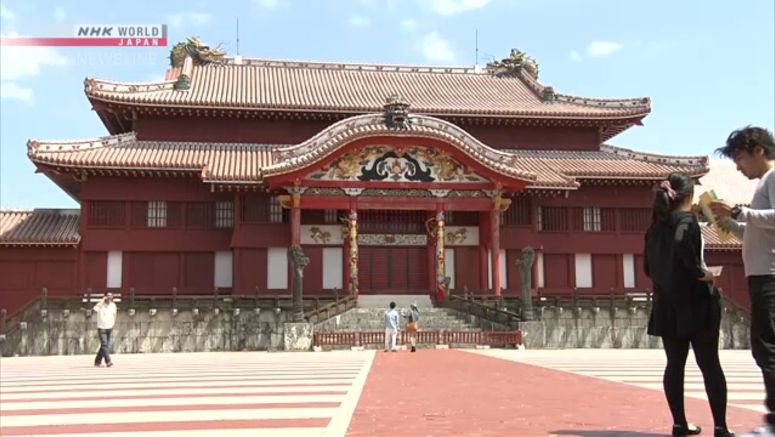 Workers have begun full-scale restoration work on two dragon-shaped pillars that survived a fire at Shuri Castle in Okinawa Prefecture last year.
The restoration work is open to the public. It began on Friday, ahead of the first anniversary of the fire on October 31. The blaze burned down the castle's main buildings.
The central government is in charge of the reconstruction of the castle, which is part of a national park.
The pillars stood in front of the main hall. They withstood the blaze, but more than 160 cracks were found in each of them.
The pillars have been relocated to a hut on the premises for the restoration work.
Specialists were seen injecting resin into the cracks with syringes.
Officials are planning to make new dragon pillars which will be modeled after the original ones.
The repair work is scheduled to finish around the middle of November.
A senior official of the park management office says he hopes many people will come and watch the restoration work, which can only be seen now.