Drawing Of Bodhisattvas Found On Kyoto Temple Door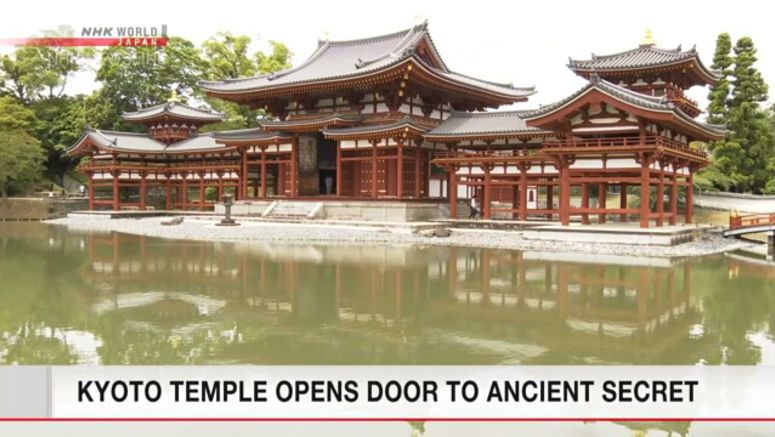 A drawing of bodhisattvas, or Buddhist saints, has been discovered on one of the doors at a World Heritage-listed temple in Kyoto Prefecture.
The door was made nearly 1,000 years ago, when the Byodoin temple was built in what is now Uji City. It was for the temple's phoenix hall.
Temple officials, along with researchers, began analyzing the item two years ago. They used fluorescent X-rays and other optical beams.
They detected traces of pigments, including lead and copper, from throughout the wooden door's surface that measures about 4.6 meters high and 1.6 meters wide.
From them emerged outlines of bodhisattvas flying on clouds over a building structure.
A priest at the temple said it's a surprise that he could not only learn about ornamentation techniques at that time but also see bold paintings. He said he will explore ways to put it on display.