E - Money Fraud Widens In Japan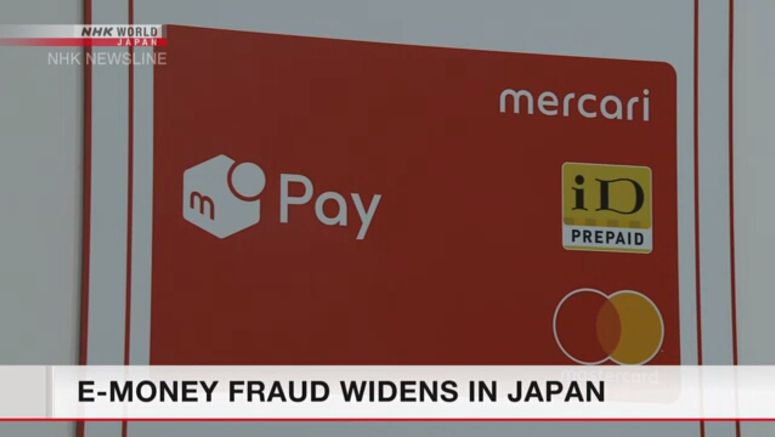 Japan's e-money services have been under the spotlight after criminals used them to steal from bank accounts. Now officials say fraudulent withdrawals have expanded to another five payment firms.
Sources say one of them is PayPay, a subsidiary of mobile phone operator SoftBank. They say criminals used its services to make improper withdrawals from Japan Post Bank totaling 1.4 million yen, or about 13,400 dollars.
And three cases totaling nearly 5,000 dollars have been found on flea market app Mercari's mobile payment service.
The new cases come on top of 240,000 dollars stolen from banks via services from NTT Docomo.
As part of investigations into the fraud, Japan's financial watchdog has been questioning all 78 online fund transfer service operators in the country.