Emergency May End Around May 14 In Some Areas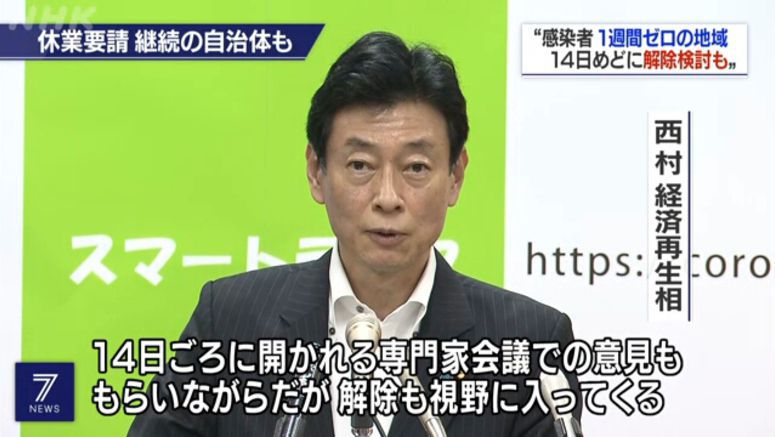 Japan's government says it may lift the country's state of emergency over the coronavirus outbreak in some prefectures around May 14.
Economic Revitalization Minister Nishimura Yasutoshi spoke about the possibility to reporters on Thursday.
Nishimura said no new cases were reported in 34 prefectures on Wednesday. He said 17 of them had seen no new infections over the past week.
He indicated that the government may lift the emergency declaration for such prefectures around May 14 after listening to opinions of the government's expert panel.
Nishimura said the government will consider whether to lift the declaration based on the number of infected people, availability of medical care and other factors.
He said the government will come up with a set of criteria for such a decision without delay through discussions with experts.
The nationwide state of emergency was to end on Wednesday, but the government extended it through May 31.