European Businesses Ask Japan To Ease Travel Bans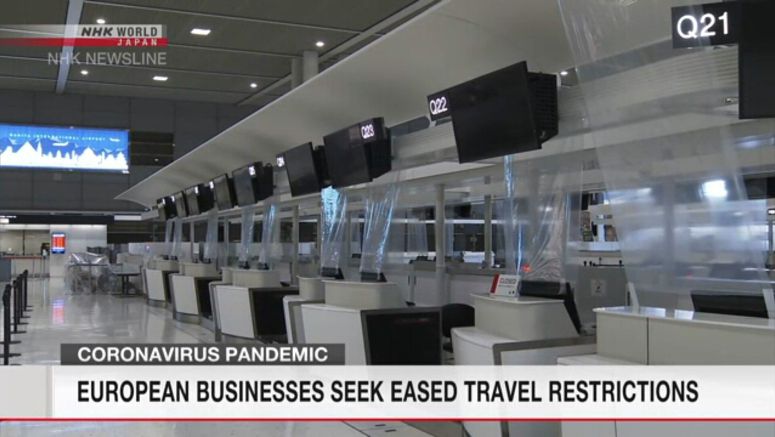 A group of European companies operating in Japan has called on the Japanese government to ease travel restrictions with Europe as soon as possible.
Michael Mroczek, the Chairman of the European Business Council in Japan, was speaking at a news conference in Tokyo on Monday.
He expressed concern about the impact on business activities due to the travel restrictions imposed between Japan and Europe amid the coronavirus pandemic.
European countries have made special exceptions for the entry of foreign nationals if they have permission to stay or work in the medical or agricultural fields.
The countries are also expected to allow entry of tourists from non-European nations that have brought the virus under control, starting on July 1.
But Japan has so far agreed only to conditionally allow people from Vietnam to resume mutual visits.
Mroczek pointed out that Japan's travel ban is much tougher than Europe's. He said even foreign nationals who have long-term visas to stay in Japan are unable to come back if they leave the country. He added that the current situation does not represent a reciprocal relationship.
The Economic Partnership Agreement between Japan and the European Union took effect last year, but Mroczek said business activities could lose the momentum if the current situation continues.