Evacuees From Wuhan Expected To Go Home This Week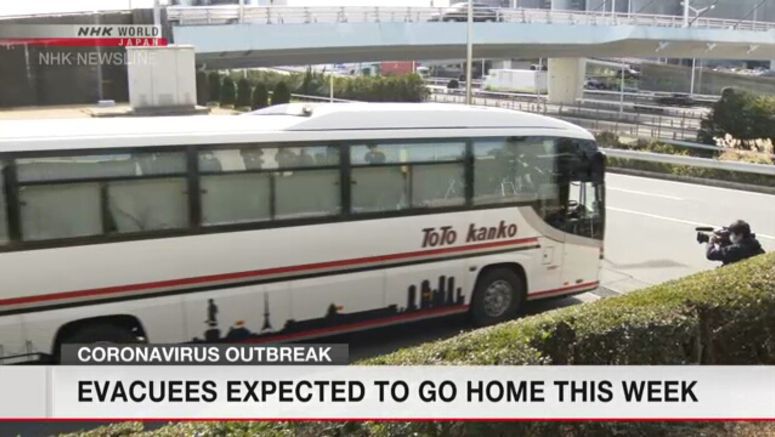 Japanese people evacuated by a government-chartered plane from the Chinese city of Wuhan, the epicenter of the new coronavirus outbreak, are expected to be released from quarantine isolation this week.
The government has sent a chartered plane to Wuhan on four occasions since January 29 to bring a total of 763 people back to Japan.
Those who tested negative for the virus have been staying at accommodations arranged by the government.
Japan's health ministry announced on Thursday that the evacuees from Wuhan are required to stay isolated for up to 12.5 days ---the period in which the World Health Organization says the virus can lie dormant.
People who returned home on the first chartered plane are expected to be released as early as Wednesday, if they test negative on Tuesday.
Other evacuees who returned on the successive charter flights are also expected to go through the same process before being released.