Ex - Air Sdf Official Arrested Over Data Leak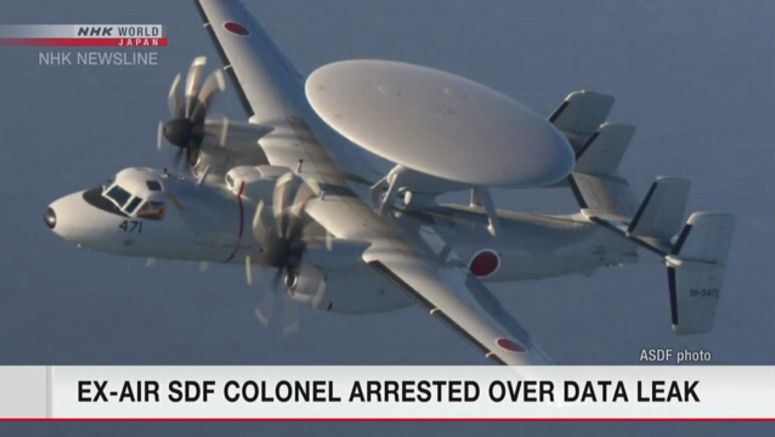 A former senior official of the Air Self-Defense Force has been arrested for allegedly leaking confidential data on US early warning aircraft to a Japanese trading house.
58-year-old Sou Kanno is a former colonel and section chief at the ASDF's Air Development and Test Command.
Tokyo police say the leak took place around January 2013 at Iruma Base near Tokyo. They say Kanno allowed staff at a domestic trading house to see data on the performance of the E-2D aircraft on a PC and gave them the data in a memory device.
The data was designated as a defense secret. Kanno is suspected of violating a secrecy act related to the Japan-US Mutual Defense Assistance Agreement.
The E-2D aircraft is manufactured by a US firm. The incident reportedly came to light when the trading firm passed on the data to a different US aircraft maker, which then alerted the US government.
The E-2D is in the process of replacing the ASDF's E-2C aircraft. Kanno was in a position to be able to access information on the craft.
Kanno left the Air Self-Defense Force in 2017. Police say he is denying the allegations.
Defense Minister Taro Kono expressed deep regret over the incident, saying it undermines public confidence and could affect mutual trust between Japan and the US.
He said the ministry will cooperate with the police investigation, conduct an in-house probe, and strive to prevent a recurrence.