Ex - Sailor Exposed To Bikini Nuclear Test Dies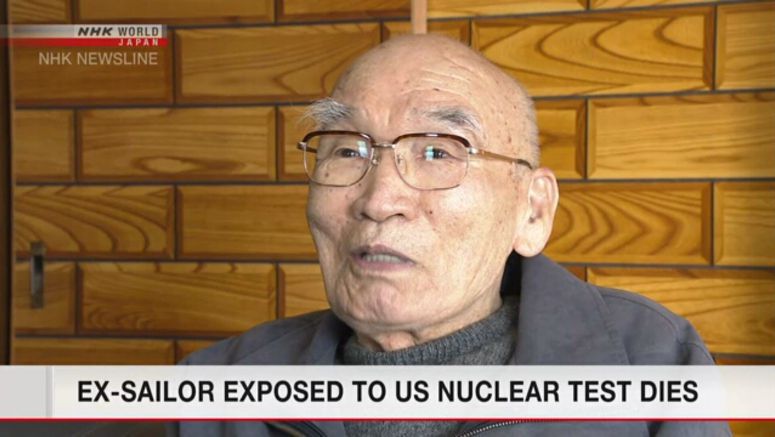 A former crew member of a Japanese fishing boat exposed to the nuclear fallout from a 1954 US nuclear test in the Pacific has died.
Masaho Ikeda died of stomach cancer in a hospital in Fujieda City in Shizuoka Prefecture on Thursday. He was 87 years old. His relatives say he had also suffered esophagus and liver cancer.
Ikeda was an engine driver of the tuna fishing boat Daigo Fukuryu Maru, meaning "Number 5 Lucky Dragon." The boat carrying a 23-member crew was operating when the US carried out the hydrogen bomb test at Bikini Atoll in the Marshall Islands on March 1, 1954.
Ikeda kept silent about his experience initially, but nearly 60 years later, he began sharing his story with younger generations.
He and other former crew members gave accounts of their experiences in a documentary by a US film director released last year.
Last February, Ikeda attended a funeral of another former crew member, Susumu Misaki, who died at the age of 92. Ikeda had said Misaki was like a brother to him.