Experts: Japan Saw No Sharp Rise In Virus Cases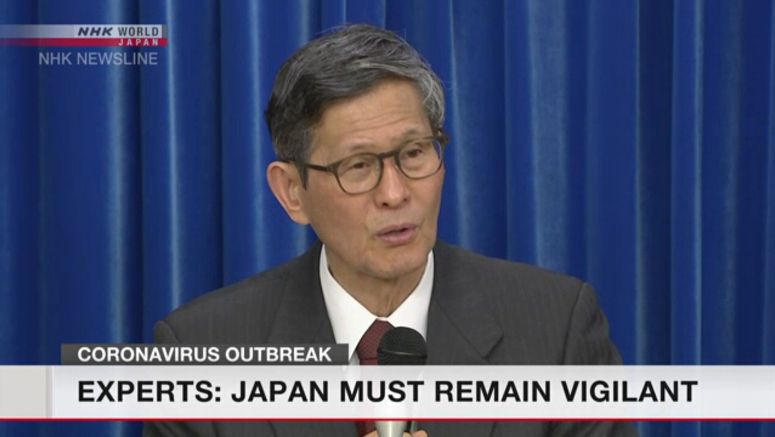 A panel of experts reviewing Japan's anti-coronavirus measures says the country has kept the outbreak under control to a certain extent.
The government panel revealed its opinion on Monday. Two weeks ago it said Japan was at a crossroads, as far as the containment of the virus was concerned.
The panel said Japan has not seen an "explosive" rise in new infections. But it stressed the need for people to remain vigilant, as the country is expected to have more cases.
The panel suggested that the fight against the virus will be long-lasting. It said that even if Japan manages to contain the outbreak, the country may remain vulnerable to a resurgence.
The panel indicated there is a chance that the virus will continue to be brought in from other countries.
The panel said it is necessary to help reduce the burden on healthcare centers. The members also said partnerships among regional authorities should be facilitated.
They added that healthcare services need to be boosted in anticipation of a further outbreak.
The panel pointed out that mass infections were confirmed among crowds in closed-off spaces with poor ventilation. People in those spaces talked at close range.
The experts advised citizens to avoid such places as much as possible.
One member of the panel said he believes the coronavirus is not something that will disappear when the weather gets warmer, the way influenza does. He said measures to combat the virus may remain in place for more than a year.