Expressway Speed Limits To Be Raised To 120 Kph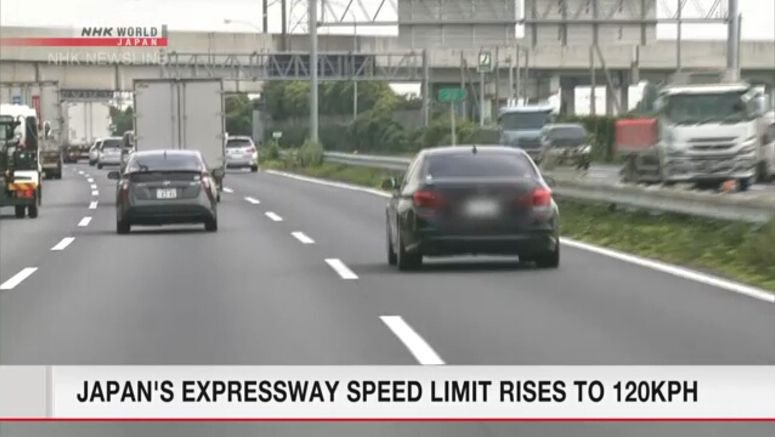 The speed limit on expressways in Japan will be raised from the current 100 kilometers per hour to 120 kilometers per hour on certain sections.
The current limit has been in place since the country's first expressway opened in 1963.
But drivers today often go faster than 100 kph. The National Police Agency raised limits in some places on a trial basis and then surveyed the number of traffic accidents.
It concluded that a higher maximum speed would not lead to safety problems on road sections that meet certain conditions, such as having few curves and three or more lanes.
The higher speed limits are expected to be first applied to some stretches of the Shin-Tomei, the Tohoku, the Joban and the Higashi-Kanto expressways.
Other sections will be considered. Officials will make preparations, as necessary, such as replacing traffic signs.
Drivers of trucks and other large vehicles will be unaffected by the moves, continuing to be restricted to 80 kph.
Some motorists favor raising the limits, citing more convenience. Others are concerned about an increase in accidents. Police say they will step up their measures against dangerous drivers.