Family Celebrates Abductee's 60th Birthday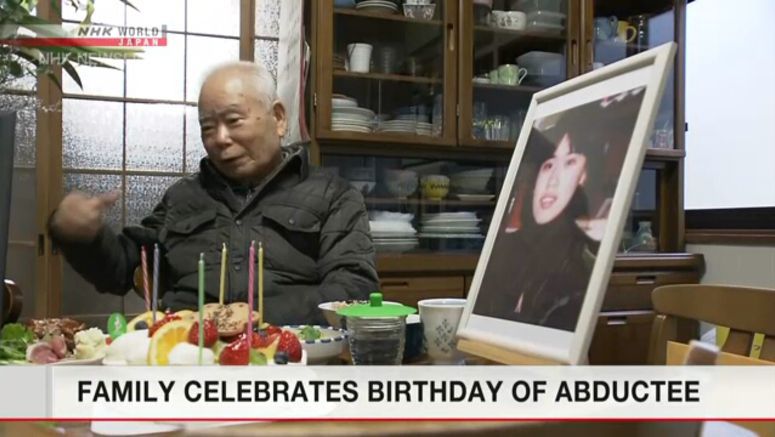 The family of a Japanese woman who was abducted by North Korea decades ago has celebrated her 60th birthday without her.
Keiko Arimoto was 23 when she was abducted in 1983 while traveling in Europe after completing a study program in London.
Arimoto's father, Akihiro, and her two sisters celebrated the birthday on Sunday with homemade dishes and a cake at their home in Kobe, western Japan.
Her 94-year-old mother was absent because she is in hospital due to poor health.
Arimoto's 91-year-old father said he will wait with his wife for his daughter's return.
One of the sisters, Naoko, said she feels exasperated that Keiko has had to spend more than half her life in North Korea. She added that she hopes her sister will come home soon.
No progress has been made in resolving the abduction issue.
The relatives of the Japanese abductees are urging the government to take action to bring their loved ones back.