Ferris Wheel In Yokohama Lit Up With 'stay Home'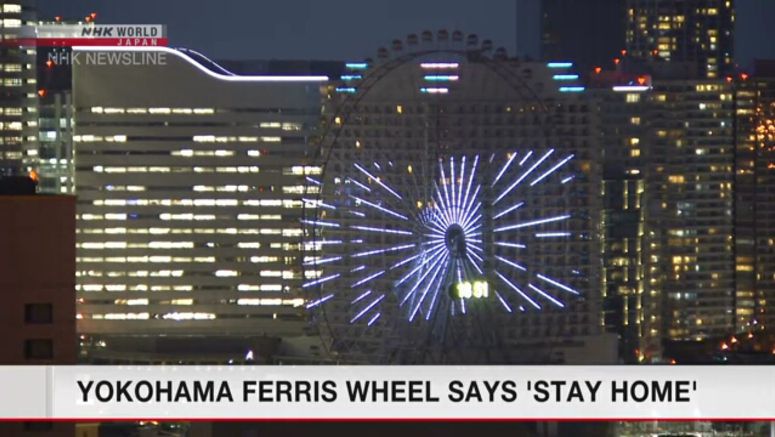 A landmark Ferris wheel in the Japanese city of Yokohama is being lit up with a message calling on people to stay home to help contain the coronavirus outbreak.
The world-class Ferris wheel with a diameter of 110 meters is usually a popular attraction at an amusement park near Tokyo. But it is currently out of service due to the park's closure.
The light-up project began on Saturday. The Ferris wheel shows the message "Stay home" for 45 seconds every several minutes from sunset through around 9 p.m.
It is lit up in blue at other times to express gratitude and show support for medical workers.
The operator says it hopes the project will encourage everyone to stay home to help medical workers.