Few Travelers In Japan As Holiday Period Begins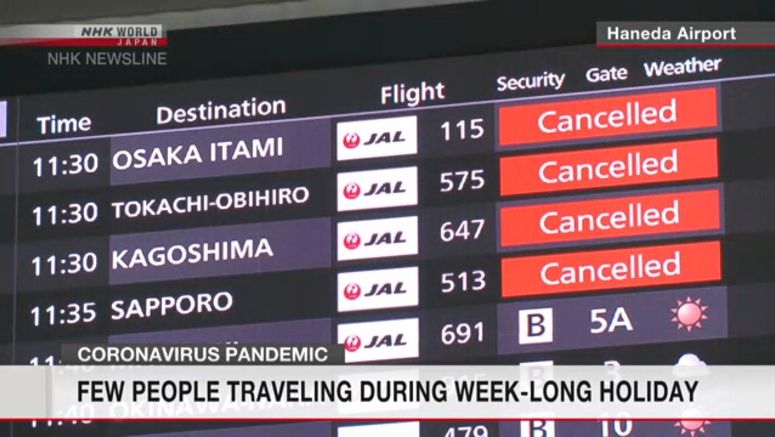 Traffic was thin at major transportation hubs and highways throughout Japan at the start of the country's week-long spring holiday on Wednesday. This comes amid a government request for people to refrain from traveling due to the coronavirus outbreak.
Japan Railway group companies say less than 10 percent of non-reserved seats on Shinkansen bullet trains were occupied.
Some trains had a zero percent occupancy rate for non-reserved seats upon departure from Tokyo Station.
The companies say many reserved seats were also vacant, and the number of reservations as of April 21 was down 95 percent from a year earlier.
All Nippon Airways has cancelled 85 percent of domestic flights, while Japan Airlines has cancelled about 60 percent.
Japan Airlines says the number of bookings for domestic flights from Wednesday through May 6 was only 9.5 percent of the same period last year.
Travel has been light on the roads as well. There have been no reports of traffic jams or congestion on expressways in the country.