Fewer People On Streets Of Japan's Major Cities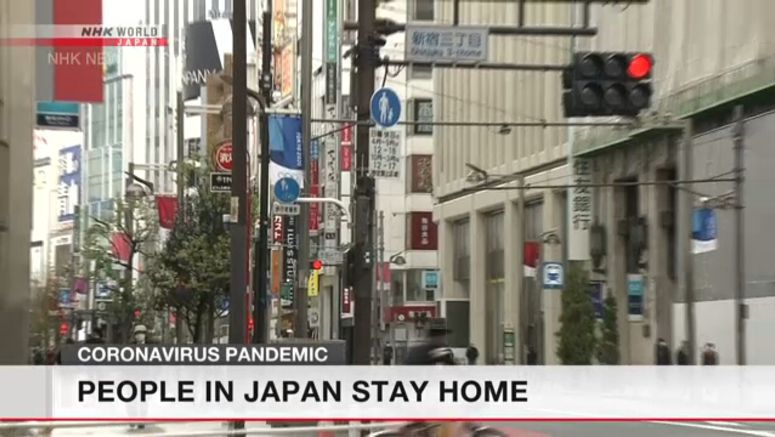 Fewer people were seen on the streets of Japan's major cities than normal on Sunday after authorities asked residents to stay home to curb the rapid spread of the coronavirus.
In Tokyo's Shinjuku district, major department stores and clothing shops shut their doors. Notices of temporary closure were put out at karaoke parlors.
A square in front of the east exit of Shinjuku Station is usually crowded with shoppers and people waiting to meet friends. But it was quiet on Sunday.
A Shinjuku resident in his 20s said it seemed strange as there were so few people. He said he was out to get a prescription from a hospital, and will return home immediately.
A woman in her 20s said she took her dog for a walk, as it is suffering stress from staying home for long periods. She said there were fewer people in town than last week and that she felt a sense of tension.
At Osaka Castle Park in western Japan, about 3,000 cherry blossoms are in full bloom. The place is usually filled with people holding parties on picnic sheets to appreciate the blossoms. But this year, people are advised not to do so. A few visitors calmly looked at the cherry blossoms while taking a stroll.
A couple in their 20s said they are considering postponing their wedding scheduled for next month. They said they have canceled their honeymoon trip and visited the park, wishing to take photos in their wedding attire. They say they will quickly finish the photo shoot and return home.
The illumination of cherry flowers in the park has also been canceled.