Fewer People Visiting Shonan Beaches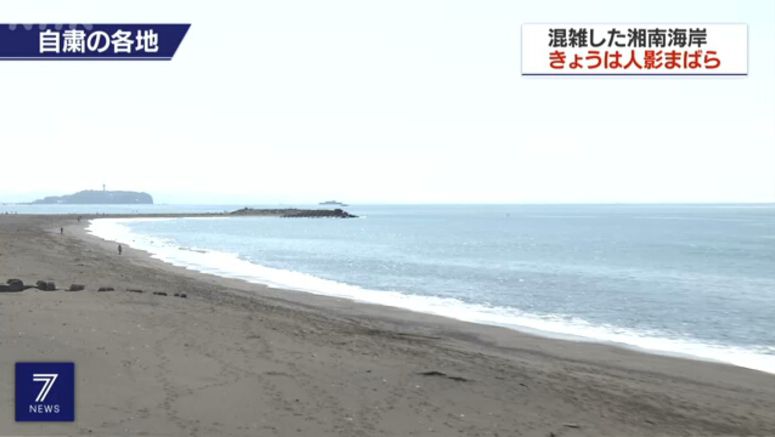 Significantly fewer people than last weekend were seen in the coastal Shonan Area of Kanagawa Prefecture, south of Tokyo, on Saturday.
Despite calls to stay home, roads and beaches were packed with visitors including surfers last Sunday. The crowds prompted the prefectural government and the City of Fujisawa to repeatedly urge people not to visit.
City officials say there were significantly fewer people in the Enoshima area and beaches in the city. The road running along the coast was also free from traffic jams.
Most of the shops in Enoshima were closed, while taped audio calling on people to refrain from non-essential and non-urgent outings was played repeatedly.
A roadside electronic signboard displayed a message that asked people not to come to Kanagawa, while city officials checked the traffic and license plates of vehicles passing by.
Itagaki Tomohiko, chief of Fujisawa city's tourism promotion section, says, there were much fewer tourists on beaches and Enoshima on Saturday.
He says, since the pandemic has not yet ended, the city will continue to call on people to think before they act ahead of Japan's "Golden Week" spring holidays.