Final Group From Diamond Princess To Go Home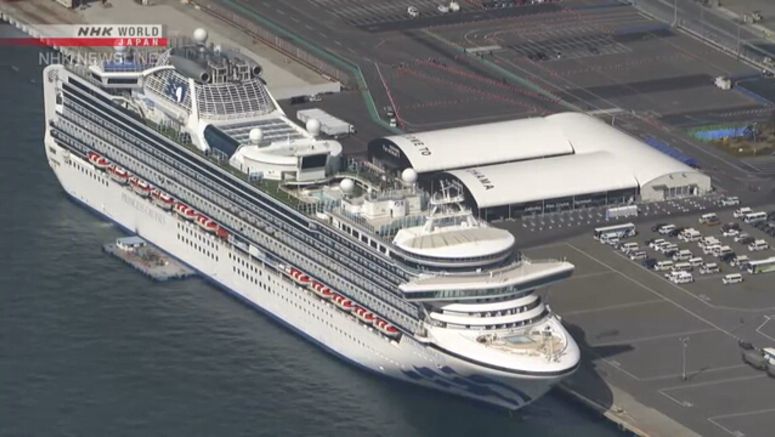 A final group of passengers and crew members who disembarked from the coronavirus-hit Diamond Princess cruise ship finished their quarantine on Sunday. They will now be allowed to go home.
All passengers and crew members had left the ship moored at Yokohama Port by March 1.
145 of them had been quarantined for two weeks at a government facility in Saitama Prefecture, near Tokyo.
All of them tested negative for the coronavirus on Sunday, the final day of quarantine. They are expected leave the facility and go home starting on Monday.
Meanwhile, the Japanese health ministry says 15 people from the Diamond Princes have been newly confirmed to have the virus.
The new cases are among people who disembarked from the Diamond Princess due to illness and those who accompanied the patients and disembarked with them before the quarantine period ended.
The number of passengers and crew infected with the virus has risen to 712, excluding those who tested positive after disembarking the ship and returning home.