Flight For Wuhan Evacuees Lands In Tokyo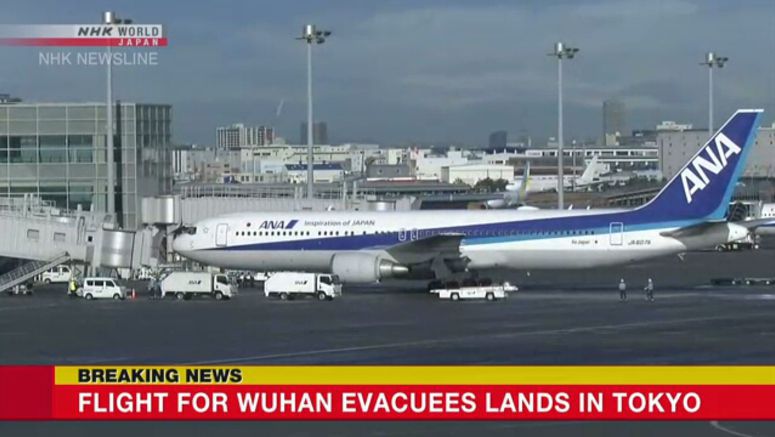 A number of countries are working to evacuate their citizens from Wuhan, the Chinese city at the epicenter of the coronavirus outbreak. In Tokyo, a government-chartered plane carrying about 200 Japanese nationals has just landed at Haneda Airport.
The Boeing 767 took off from Wuhan on Wednesday morning. Japanese officials plan to charter additional flights. They say about 650 people in Wuhan have indicated they want to return to Japan.
Health ministry officials say passengers will receive medical exams on board.
Those with symptoms will be hospitalized at a medical institution for infectious diseases. Passengers without symptoms will be taken to another hospital for more tests.
Three more cases were confirmed in Japan on Tuesday, bringing the total to seven. One of the latest is a Japanese bus driver in Nara Prefecture who has never been to Wuhan.
Officials in Tokyo are taking special measures to tackle the outbreak. People can now be hospitalized without their consent.
Anyone suspected of carrying the virus at ports of entry will be told to undergo medical tests.
It's the first time such steps have been taken since the MERS outbreak six years ago.