Four Japanese Banks' Online Systems Fail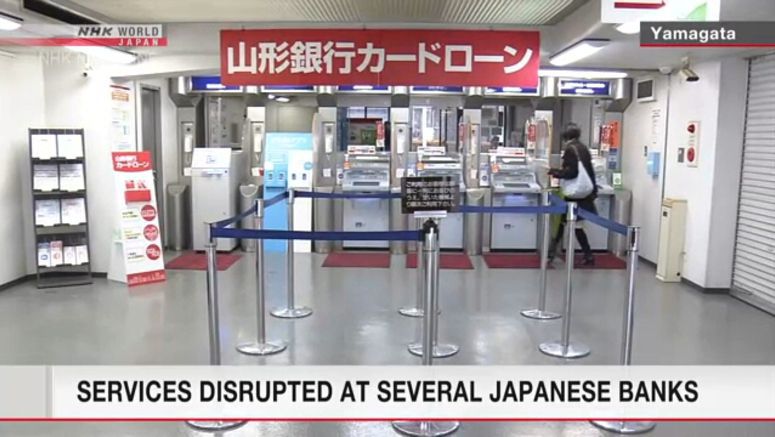 Customers of an online bank and three regional banks have had problems using their services on Sunday.
SBI Sumishin Net Bank said most of its online banking functions stopped working around 10 a.m. on Sunday.
The bank said customers were unable to make online transfers or withdraw cash from ATMs.
Customers of Yamagata Bank, based in northern Yamagata Prefecture, were unable to use online banking or ATMs from around 9:30 a.m.
Musashino Bank in Saitama Prefecture, north of Tokyo, and Yamaguchi Bank in western Yamaguchi Prefecture reported similar problems.
The banks say the problems had mostly been resolved by Sunday evening.
The banks said they use a system developed by IBM Japan to manage transaction data, and it stopped working on Sunday morning.
IBM Japan says it is investigating the cause of the problem.