Government Adopts Response To New Coronavirus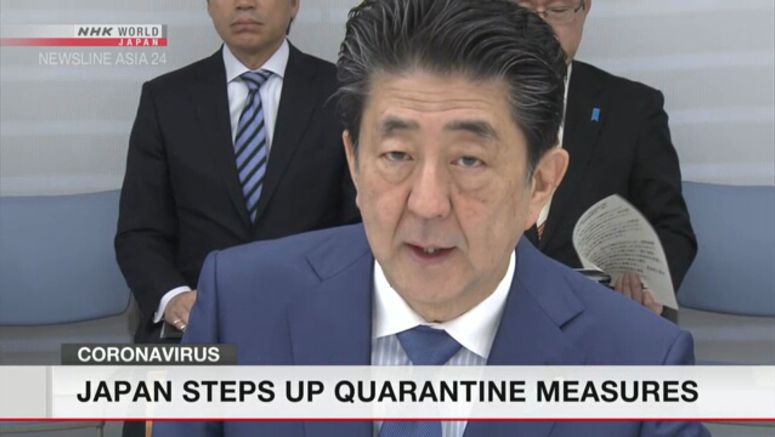 The Japanese government has adopted a set of measures to deal with the new strain of coronavirus that emerged from China after Japan's first case was confirmed last week.
A man who returned from Wuhan, China, was confirmed last Thursday as the country's first patient.
Prime Minister Shinzo Abe and relevant ministers met Tuesday to discuss the issue. The ministers agreed that quarantine officials will thoroughly screen people coming from high-risk areas to prevent entry of the virus into Japan.
When suspected patients are confirmed, all samples are to be tested by the National Institute of Infectious Diseases. Authorities will also keep track of people who were in close contact with those infected.
The government says it will coordinate with other countries and relevant organizations, and gather information from the World Health Organization and other health groups. It says the public will be promptly updated on any new information about the virus.
Prime Minister Abe said sustained person-to-person infections have not yet been confirmed, but vigilance is needed because the number of patients continues to rise in China. He told the ministers to keep abreast of the outbreak and other related developments.