Governor Koike Projected To Win Second Term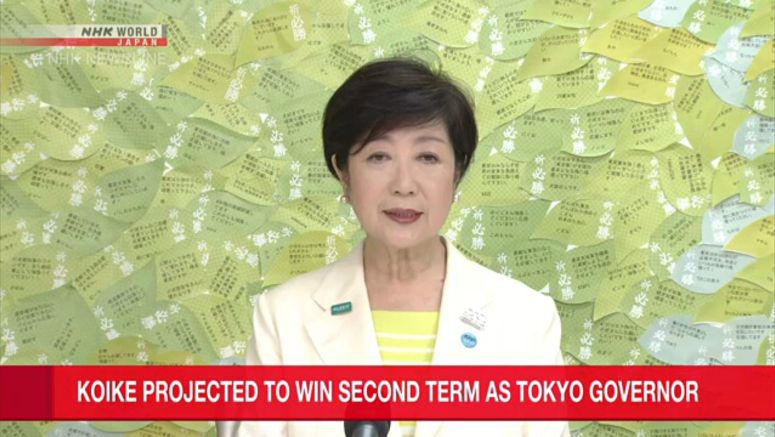 Tokyo Governor Koike Yuriko is poised to lead the capital through another four years.
Ballot-counting is still underway in an election shaped by Tokyo's response to the coronavirus.
In an interview soon after NHK projected her victory, Koike laid out her priorities for her second term -- including fighting against the coronavirus.
The number of newly confirmed cases in the capital has topped 100 for the past four days - the highest in nearly two months.
Koike also talked about preparing for the postponed Olympic games.
Koike took on 21 contenders -- but held a strong lead throughout the campaign.
She ran as an independent, but received unsolicited backing from some national lawmakers in the ruling coalition.
The veteran politician and former defense minister became Tokyo's first female governor in 2016 following an eight-term career in the lower house.