Governor: Situation In Tokyo Getting More Serious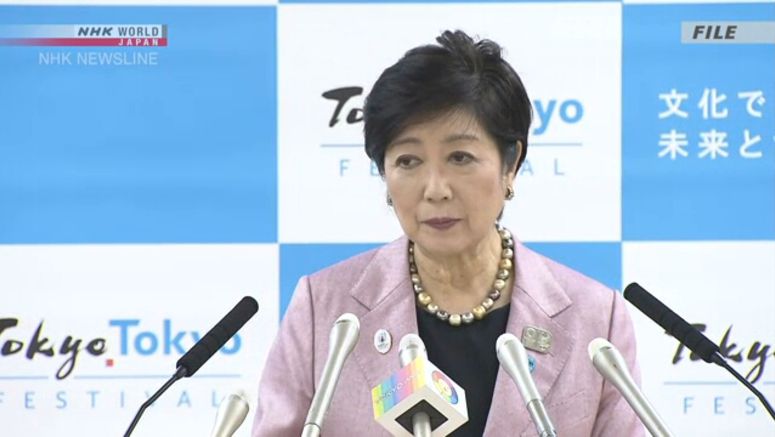 Tokyo's governor says the city remains at a critical phase in its battle to prevent an explosive rise in coronavirus infections, and that the situation is getting more serious.
Koike Yuriko gave the assessment at a news conference on Friday. She said people should avoid closed, crowded places and close-contact settings.
The governor asked residents to again stay home over the weekend, and seriously consider whether outings must take place that day.
She said it's okay to visit stores to buy food, and that she's aware some people must visit hospitals or go out to buy medicine.
The central government is due to compile an emergency economic package around early next week to counter the fallout from the outbreak.
Koike said the Tokyo Metropolitan Government will announce in mid-April its own package featuring bold economic measures and steps to boost medical capacity.
She said the package should be the largest ever, and that the metropolis is resolved to work hard with residents' support to ride out the critical phase.