Governors Call For Vigilance Against Covid - 19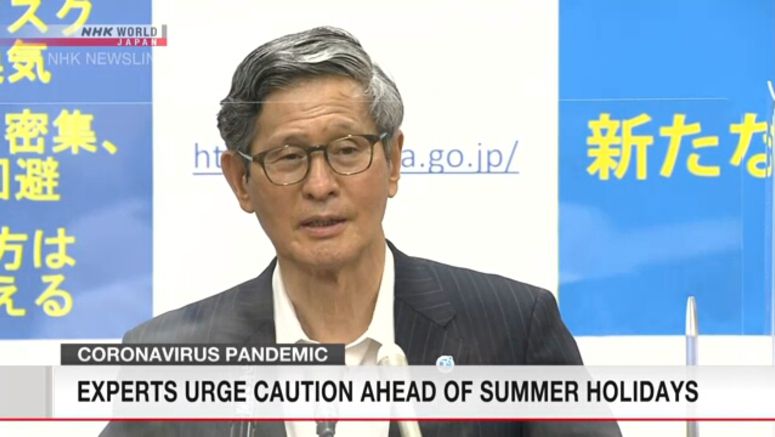 Governors of some Japanese prefectures are taking tougher measures to counter the spread of the coronavirus, ahead of the summer holidays.
Tokyo has the most cases across the country.
The metropolitan government reported 263 new infections on Wednesday. That's the ninth straight day above the 200 mark. Officials are asking businesses that serve alcohol to close early.
The central prefecture of Aichi confirmed about 150 new cases, prompting Governor Omura Hideaki to take matters into his own hands.
Omura says he plans to issue his prefecture's own state of emergency to overcome this second wave of infections.
Omura says the declaration will be in effect from Thursday through to the 24th of this month. He's asking residents to refrain from nonessential outings, especially during next week's Bon holidays.
In the western prefecture of Fukuoka, Governor Ogawa Hiroshi is asking pubs and karaoke parlors to shut if they aren't taking adequate anti-virus measures.
He says the measure will remain in place for two weeks, starting this Saturday.
The chief of the government's panel of experts issued an advisory ahead of the holidays, when many people travel to their hometowns.
Omi Shigeru, who heads the Japan Community Health Care Organization, said, "We would like to urge the public to refrain from high risk activities such as group dining, which could transmit the virus to the elderly."
The former regional director with the WHO is urging the government to issue a clear message to the public.
People in Tokyo say they have mixed feelings about whether to travel this year.
Across the country, more than 1,300 new infections were confirmed on Wednesday. That brings the national tally to more than 43,000. Over 1,000 people have died.