Governors Make Request On 'go To' Campaigns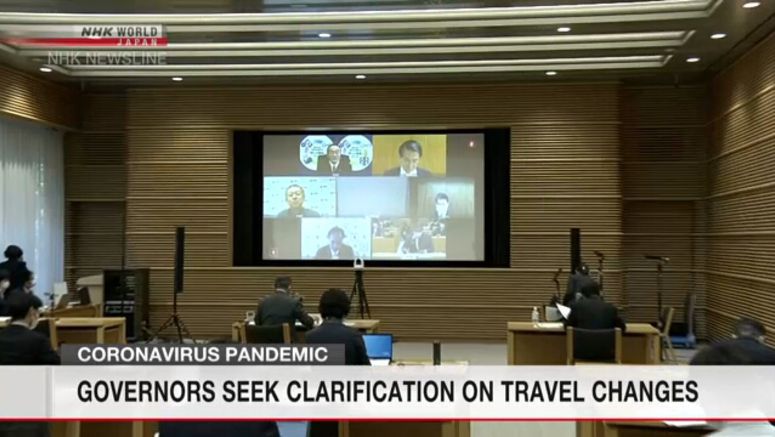 Governors across Japan have called on the government to let them know as soon as possible about any changes to its programs designed to promote travel and dining.
The National Governors' Association held an emergency online meeting on Monday, as the coronavirus is rapidly spreading in the country. About 30 governors took part.
The government earlier announced that it will impose some restrictions on the "Go To Travel" campaign.
Governor Oigawa Kazuhiko of Ibaraki Prefecture, near Tokyo, said the situation varies from area to area even in his prefecture. He said it will be better to take measures against selected areas than against an entire prefecture.
Kyoto Governor Nishiwaki Takatoshi said that the government has spoken about trips to areas where the virus is spreading, but not about those starting from such areas. He called on the government to unveil concrete details soon.
Okinawa Governor Tamaki Denny said that stakeholders have extremely high expectations for the campaign. He said his prefecture wants to study measures based on the government's policy.
The governors compiled a set of requests, including having the government offer compensation for cancelation fees for bookings to destinations where infections are soaring.
They also urge the government to swiftly outline guidelines in regards coupons and reward points under its "Go To Eat" dining campaign.