Govt And Opposition Party Comment On Japan Life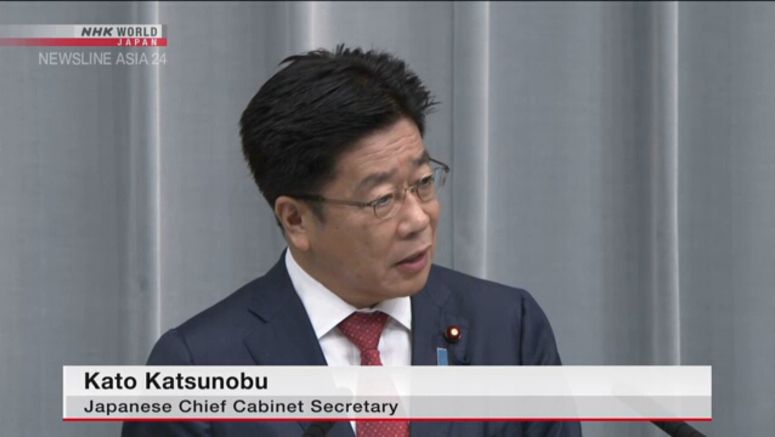 Chief Cabinet Secretary Kato Katsunobu told reporters on Wednesday that the police will investigate the matter and that the government will examine the results of the investigation.
Kato noted that the Consumer Affairs Agency has imposed administrative penalties on Japan Life four times. He also said that strict measures have been taken against the firm's malicious business practices. He added that the agency is examining ways to protect consumers.
Reporters asked Kato about allegations regarding Japan Life's use of an invitation to a party hosted by former Prime Minister Abe Shinzo. The invitation was addressed to Japan Life's former chairman Yamaguchi Takayoshi, and reporters say it may have contributed to the damage that was done.
Kato said lists with the names of people who attended the cherry blossom viewing party were not saved.
He added that the government will not disclose the identities of guests and their nominators because that information is personal.
Kato said the government will not re-launch its investigation into the matter.
The opposition Constitutional Democratic Party's Diet affairs chief Azumi Jun noted that Japan Life used the cherry blossom viewing party to solicit potential clients as part of a business scheme.
He said his party and other opposition parties are looking into the possibility that the firm's former chairman received one of then-Prime Minister Abe's invitations.
Azumi said if the invitation was a key factor in the fraudulent scheme, then the government is responsible.
He said he will ask Prime Minister Suga Yoshihide to relaunch the investigation.